Booking
If you would like to book us for a party, event or some other occasion, please fill out the form below or email us at band@thelastdecade.rocks or call/text us at 650.691.5950 and we would love to see if we can help bring and make some memories.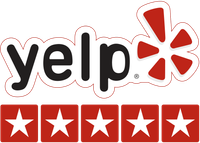 Recent Reviews:
Tea C. - Great Wedding Band
We heard the band playing at a summer Sam Francisco food truck meetup and knew that we would love to have them play at our wedding. We had the pleasure of not only having them play at our wedding, but also M.C/D.J. the event! They kicked ass and played some great music.  Jonathan was easy to talk to and was able to change plans mid wedding when we had hiccups and were running behind. All of our guests were blown away and we couldn't be happier
Geri - TLD Rocks!
 I've been to several weddings throughout my life and I have to say that they are probably one of the best I've ever heard. I would definitely recommend them if you're having a wedding, party or any other type of venue.